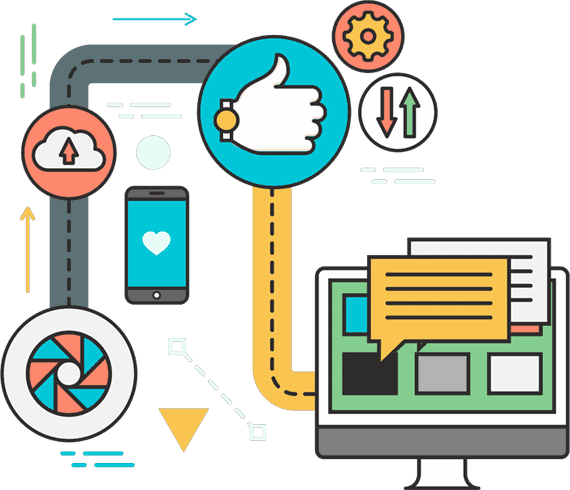 Looking for a Solid Keyword Research Company?
The first step to a successful digital marketing campaign is doing proper keyword research to find the keywords that people are using when searching for your company's products or services online.
A keyword is a word or multiple words that are used to search for something in the search engines. For example, when you're looking for a company to do keyword research for your website, you might query the search engines with "keyword research agency" or "company that does keyword research".
Once the keywords get longer and have a more precise search intent such as "learn how to do keyword research", these are what are called longtail keywords. Longtail keywords are easier to rank for (because less people are trying to rank for these keywords i.e. less competition) and they are more targeted than the main keyword "keyword research", because it's easier to figure out the searcher's intent.
Wikipedia defines keyword research as: "A practice search engine optimization professionals use to find and research alternative search terms that people enter into search engines while looking for a similar subject"
Keyword research provides data about how many people are searching monthly for specific keywords.
This helps to create an outline for your site that will draw in audiences using strong, relevant content that answers questions, addresses concerns, and most of all teaches or educates your audience.
There are many different tools that you can use to do keyword research but the most popular is the free keyword research tool incorporated into Google Ads called the Google Keyword Planner. It is free but if you don't have a credit card hooked up to a Google Ads account, you'll only get ranges of monthly search volume such as 100-1000 searches / month rather than the more precise 892 searches / month that would show up for active Google Ads accounts. There are also other keyword research tools such as Neil Patel's Ubersuggest.
There are many places where you'll need to have a solid list of industry keywords to use such as when building out a Google Ads campaign, to build up organic rankings for your website and also to help come up with blog topics that contain keywords that people are actually searching for.
If you're looking for a results-driven online marketing firm who uses keyword research as part of an effective online campaign, get in touch with us at RankPast today!
Our Clients Are Talking...
RankPast makes the experience of digital marketing effortless. If you are looking for someone to take on your digital marketing you will not regret this choice!
Reese is dynamite at continuously monitoring the processes that work and don't work and applying them immediately to the task at hand. Collaboration and communication are tenets that make dealing with him and his companies, so beneficial. We would highly recommend his talent and services.
of Keywords that get 10 or less monthly searches
of search queries are phrased as questions
of search queries contain 4 or more words
close rate for leads coming from SEO
Keyword research should be the 1st step in any digital marketing campaign
Let us help get you on the right online track with our keyword research skills
Our team of professional Keyword Research experts are standing by….