Digital Marketing Services
We Offer a Full Range of Digital Marketing Services!
Although we provide a full suite of digital marketing and SEO services, we really specialize in one thing: getting our clients PAGE 1 RANKINGS. We do this in one of two ways – through one of our done-for-you digital marketing packages or with our link magnet content marketing services.
Our Two Most Powerful Strategies
Our done-for-you digital marketing packages and our link magnet content marketing services.
They say content is king on the internet. And they're right. But it has to be great content based on competitive, market and keyword research. Content that gets shared, earns backlinks and ranks on the 1st page of the search engines. Find out how we get our clients on the 1st page of Google through our creative content marketing strategies.
More Info
We've worked hard over the years developing our services based on results and feedback from our clients. After you've ranked on the 1st page of Google for as many keywords as we have, you get to know what works and what doesn't. Our digital marketing packages include everything your business needs to start ranking past your competition.
More Info
Recent Case Studies
Below are some real world results from a handful of our clients. To respect their privacy, we've only identified the industry that they're in.
Our Clients Are Talking...
RankPast makes the experience of digital marketing effortless. If you are looking for someone to take on your digital marketing you will not regret this choice!
Reese is dynamite at continuously monitoring the processes that work and don't work and applying them immediately to the task at hand. Collaboration and communication are tenets that make dealing with him and his companies, so beneficial. We would highly recommend his talent and services.
Frequently Asked SEO Questions
So you've still got some questions? No worries. We found that many of our clients had the same questions before getting started with us, so we added those SEO questions and answers here.
What are keywords and why do I need to care?
Keywords are what people are typing into the search engines to find products and services. Keywords are also what you should be focused on when building content for your site. A keyword is not just one keyword as it refers to any number of keywords or keyword phrases that come together to be known as a keyword. Eg. shoe | black shoes | black running shoes
Are results guaranteed? If I pay you a bunch of money, how do I know I am going to see results?
Although we cannot guarantee our results, we guarantee our work and put our reputation behind the results. We have been in the digital marketing arena for the past 15 years and so we know how to rank on the 1st page of Google. Google themselves say "No one can guarantee a #1 ranking on Google"
What are some typical results I can expect to see?
98% of our clients see improvements in keyword rankings and overall traffic within 3 months after hiring us to manage their SEO and digital marketing. The other 2% are made up of companies with brand new websites and no online presence, which takes more time to see results.
How long does it take to rank #1
Ranking # 1 for a given keyword is not always possible. Depending on the industry, the first page of the search engine results pages (SERPs) could be filled with the likes of Amazon, Wayfair, Wikipedia etc. If this is the case, and one of these behemouth's have the #1 ranking, it would be very difficult (and expensive) to take over the first place ranking.
That being said, there are 10 spots on the first page of the SERPs and if we can't get you to #1, we'll be setting our sights on that #2 position.
Is SEO a one shot deal or must I keep paying monthly?
No, SEO is not a one-shot deal. SEO can be broken down into two categories: on-page and off-page SEO. If you have a smaller site – say 5-25 pages – there is only so much on-page SEO that can be done until your pages are fully optimized. At that point, a good SEO company would be moving onto the off-page SEO tactics such as backlink building – something that needs to be done consistently and continually.
If you have a site larger than 100 pages then there tends to always be some on-page or technical SEO that needs to be done but here again, your SEO company will need to be building / acquiring backlinks to stay competitive.
My website got penalized, can you help?
Yes, we can help if your site has been penalized by Google. Google penalizes sites because they are not playing by their rules. We've been playing by Google's rules for over 15 years so we'll be able to tell why your site got penalized in the first place as well as what to do to get the penalty lifted and get your site back performing better than it was.
My site gets a good amount of traffic, but no sales...
If your site currently gets traffic, congratulations, you've figured out the hard part of the equation. If your site is not converting these visitors, there are two possibilities:
1. The visitors to your site are not in your target market (i.e. they are not your ideal customer)
2. Your site is not set up properly to convert and you need to focus on Conversion Rate Optimization
Can't I just pay Google to get higher rankings?
Yes. Sort of. The only way you can "pay" Google to rank higher is to use their paid advertising service called Google Ads. This allows you to show up at the top of the search results – as long as you're the person bidding the highest for that keyword. Google's Pay Per Click service called Google Ads uses an auction system where advertisers bid on keywords – and the top bid gets the top position in Google. Although this is a fast and effective way to get leads, it does nothing to build up your online presence or to increase your site's organic rankings. Therefore, as soon as you stop paying, your site will no longer appear at the top of the search results. This is why we recommend doing both PPC and SEO so that you get leads right away but you're also buidling up your brand and rankings through SEO.
I've got backlinks, but no traffic. Why?
There are a couple of possibilities here. One is that the backlinks that are pointing to your site are spammy or otherwise toxic. If you know that you have quality backlinks, then it could be that your site needs more backlinks in order to get to the first page so that people can find you. Your site might be appearing on page 2 or 3 of the search engine results (SERPs) so no one is clicking on you.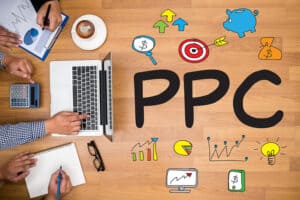 Get Your Google Ad Up in No Time Using this Simple Checklist There are so many platforms to advertise on. You've got FB, Instagram, YouTube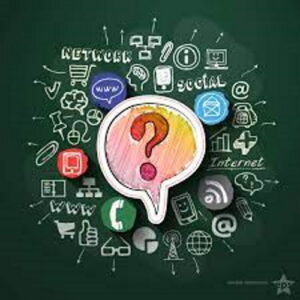 How to Use Google People Also Ask to Find Questions your Target Market is Asking Google's People Also Ask section is a wealth of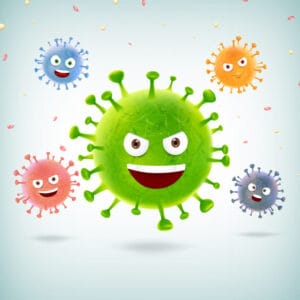 13 Business Activities to Help you Survive the Crisis These are some crazy times we're going through right now. "Unprecedented" is what we're hearing in