Local SEO is About Bringing Customers Through Your Doors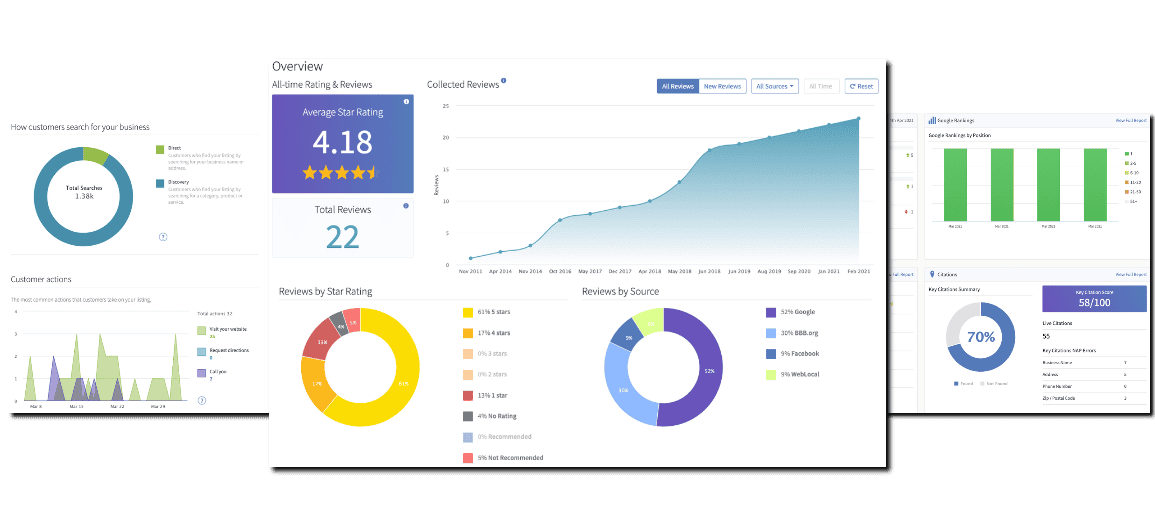 Results-Based Local Search Engine Optimization Company
Local SEO is not quite the same as regular SEO which is normally national rather than local. It's the difference between someone typing in "best seo company victoria bc" vs "top seo companies". If you're a local shop that sells services and / or products locally, you'll want to focus on local SEO rather than trying to rank for keywords that compete on a national basis (which are a lot harder to rank for).
This means that local search engine optimization includes terms like "seo services" – which would give results of a mix of local companies (surrounding where the searcher is searching). But the Search Engine Results Pages (SERPs) would also show high-ranking national companies for that term – especially if you're from (or searching from) a smaller town that doesn't have many seo agencies.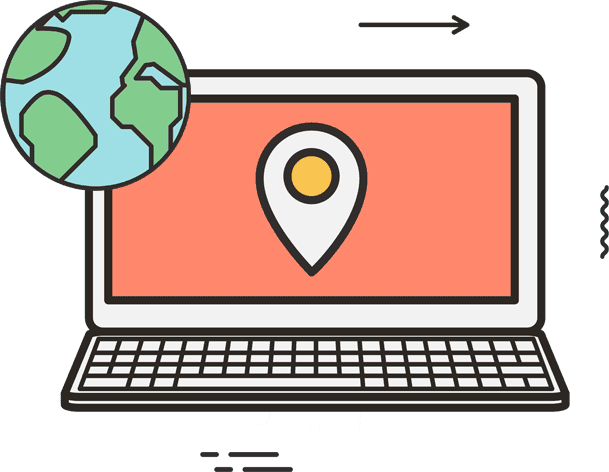 So Why Bother with Local SEO?
Because, according to Google, 46% of searches online have local intent.
With local SEO, you'll want to focus first and foremost on your Google My Business (GMB) Page. This is the page that Google created for many millions of business owners years and years back by scraping their company data from other aggregators. Whether you created a GMB page yourself or not, chances are that, if you're running a registered, local business, you already have one. Just Google your company name and address to find out or visit https://business.google.com when you're logged in with any Google related email.
of all mobile searchers are related to location
of smartphone users search for business hours
increase in "near me" searches
of people searching for something nearby visit a business with 1 day
The Recipe for GMB Page Rankings
Local SEO starts with your GMB (Google My Business) page. Does your GMB page show up for your industry keywords? Is your company visible in Google Maps? We tune-up and optimize your GMB page which ensures that it has the best chance possible of ranking in what's called the Snack Pack (the first three Google listings that show up on the first page accompanied by the map when you search for anything geo-targeted. i.e. "local seo vancouver island". A well-optimized GMB page can bring in a ton of targeted traffic (and phone calls!) from organic searches as well as from Google Maps.
If you're a local company, let us better your rankings with our proven local SEO services.
RankPast makes the experience of digital marketing effortless. If you are looking for someone to take on your digital marketing you will not regret this choice!
Reese is dynamite at continuously monitoring the processes that work and don't work and applying them immediately to the task at hand. Collaboration and communication are tenets that make dealing with him and his companies, so beneficial. We would highly recommend his talent and services.
Our Goal is to Improve your Web Presence
Our success rate of 98% speaks for itself, but we know all that matters to you are the improvements you see. Let us show you how to take advantage of our many years of local SEO experience
Competitive Research
We're not here to reinvent the wheel. So we'll find out how your competitors are ranking on the 1st page of Google and then do what they're doing...but better. Better SEO, better content, better rankings.
Awesome Team
There is no such thing as a dumb question, we aren't experts in your business and don't expect you to be so in ours. Our professional team will provide you with as much or little hand holding as you need.